Very important points to consider when choosing the best digital agency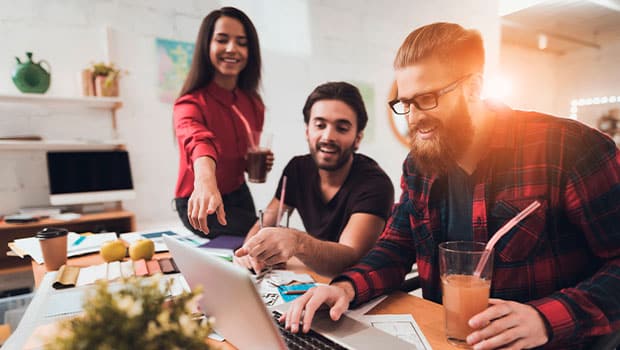 A good digital agency is defined by its achievements. When you meet a digital agency who has been able to work with prestigious brands, obtaining successful results, surely you can trust it. In addition, there is another aspect that is more important and that you should take into account: the services it offers.
In the following article we will advise you on these two issues and many more. We want you to get in touch with the agency you need to be able to perform better in the business world. These types of companies give you the right boost so you can fly high and achieve your goals.
Pay attention to these tips and choose the option that best suits your needs!
These are the points that you must take into account when choosing the best digital agency!
To choose a good digital agency, you should look at their work history. As we explained before, prestige is very important when it comes to defining which agency is the best for you. But, on top of that, there are other points that you should focus on, such as the type of services you use or your relationship with new technologies.
Success stories
Success stories are very important to determine the magnitude of a company's previous work. If you need a digital agency that knows how to meet demanding deadlines and work under pressure, this may be a very important point. Therefore, before choosing your agency, you need to know which clients you have previously worked with.
Services
If you want to know what services a digital advertising and marketing agency should have, you better make a list. In the first group, we will place the services that correspond to the SEO area:
Inbound marketing

SEO on page

SEO off page

Branding 

Editorial content

Marketing and web consulting
But, in addition to having positioning strategies based on content generation, you will also need to optimize your social networks with these services:
Mobile applications

Social media

Online public relations
Likewise, the design area of your website must be fully dedicated to certain aspects, such as:
Web design

Graphic design

Audiovisual production
Finally, the developers of the digital agency that you choose have to take these concepts into account:
Data studio

Web development

Web upgrade

User experience

Ecommerce
Technologies
It is well known that the implementation of high-level technologies is necessary in order not to be left behind in the market. If you want to have a successful strategy, you must find a digital agency that does not save on expenses. You need each of the programs and applications you use to be state-of-the-art to position yourself above your competitors.
Also, keep in mind that every time you hire this type of service you are trusting them with your data. Today, data is a precious commodity that needs to be used efficiently and responsibly. Therefore, do not forget to make sure that you are dealing with a highly updated agency.
Permanent audits
A high-level digital agency will offer you a service with the objective of improving  your brand positioning. The results should be noticeable, but sometimes they don't come right away. Therefore, to control that the work is being carried out correctly and that everything possible is done to comply with the scope, audits are carried out.
To this end, teams are created that are dedicated to monitoring the progress of media campaigns and content generation strategies. If you call a quality company, you are sure to receive completely honest reports. No one with a reputation wants to be caught cheating.
Looking for the best digital marketing agencies? Take a look at this article and choose the most effective and creative one.  
Looking for the best digital marketing agencies? Take a look at this article and choose the most effective and creative one. 
Use of efficient methodologies
One of the characteristics that your digital agency should have is the use of efficient methodologies. Nothing is more important in a company of this type than the good use of time. If this aspect is taken care of, your brand will obtain the results you want, within the agreed period. This implies significant savings for you and a great advance in the positioning of your business.
For this reason, when an agency explains its working process to you, you should carefully review its proposal. In principle, you have to analyze whether the promised scopes are realistic. Then, you will have to define if the agency's proposal is a good match for you.
Content creation
Thanks to professional content creation, you will get your customers, not only to buy more products from your brand, but also to identify with it. To achieve this mission, the work of content strategies such as inbound marketing will be very important.
This format will allow search engines like Google to take you into account as a reference on certain topics. For example: if you have a record company, you can upload content about music and have Google rank you on its first pages.
Strategies like this and many others are only possible with good advertising advice. Therefore, you must choose well.
Planning
Another very serious aspect to take into account before hiring a digital agency is planning. As you well know, technology is not only at the service of research, data modeling, design and web development. It also serves to establish priorities and avoid bottlenecks in delivery times.
Payments
The payment area is also very important. If you want to work with a serious digital agency, it better have agile and reliable processes. It is essential to be able to trust in the transparency in data handling and that each of the services you pay for is duly notified. The idea is that the commercial link be practical and unambiguous.
Looking for the greatest digital agency?
You need a company with a big experience in digital marketing. These types of agencies know exactly how audiences and online positioning work. In addition, they offer all the services your company needs in one place and guarantee an exceptional approach to the business and the growth of your brand.
Choose the best digital agency and dare to take your company to the next level with our services. The digital world is moving faster than you think!