Digital Marketing Agency | How to Choose The Best One?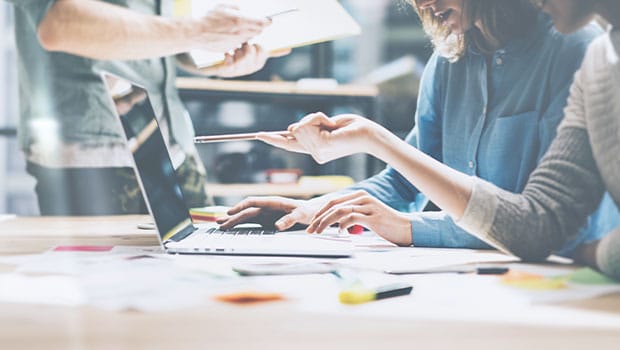 There is a wide range of agencies that offer digital marketing and advertising services. However, there are some aspects you must take into consideration to choose the ideal one for your brand. Each company has different needs, so you should work with the digital marketing agency that best knows your market. 
Read this article to the end and find out everything you need to know to make the best decision for your business. Make sure you leave your marketing strategies in the best hands!
What should I consider when choosing a digital marketing agency?
This is one of the main decisions for any business, since much of the success of a company depends on it. But don't worry, if you follow these tips you will be able to choose the best digital marketing agency without turning the matter around too much.
1. Specialization of work teams
When choosing a digital marketing agency, make sure it has different areas of work to get a comprehensive service. Also, verify that their work teams have certifications that show that they are professional experts in their field. 
2. Years of experience
The experience of a marketing agency can guarantee that its services are efficient. Ask for the work portfolio of your agency and evaluate if it has had a positive and growing transformation since its foundation. This way, you can be sure that you are hiring a company that is strong and well positioned in the market.
3. Evaluate success stories and check reviews
One of the most efficient ways to know that you are hiring the ideal agency is to read the reviews of other people who already hired their services. You can also ask the agency about their main success stories.
You should check that their success stories are related to well-known companies or that operate in the same market as your business.
4. Check their websites
The website and social networks of a digital marketing agency are the letter of introduction of its services. If they have an optimized and well-done website, you can be confident that your own websites will also have that level of quality. 
You should also pay attention to how you met each agency; either if it was by reference, by a Google search or through physical or digital advertising. The way you met the agency will also give you clues about their positioning and effectiveness of their strategies.
5. Make sure their values and corporate culture are similar to yours
Each company has different needs according to its market and way of working. In order to get the best results and meet your objectives, it is best that your agency has similar ways of working and cares about understanding your priorities. 
Many times agencies only look for economic benefits and do not strive to meet your goals. Hire the digital marketing agency that is committed to your business objectives and values. 
6. The agency must demonstrate a return on your investment
A good digital marketing agency should be transparent and honest about how it uses your investment. Among its services, report delivery frequency should be specified to demonstrate the effectiveness of the strategies that are being applied to your platforms. 
Likewise, it must demonstrate with statistics the movements of your investment for the application of such strategies. 
7. Creativity and innovation in services
The digital world is always renewing itself and new technologies are in constant transformation. Therefore, your marketing agency must be constantly updated and innovate with new proposals that help your company to be one step ahead. This can only be achieved with creative teams that can make the most of technological tools.
Looking for the Best Digital Marketing Agency? Meet ABC Digital!
We are a company with extensive experience in Digital Marketing. We know exactly how audiences and online positioning work. In addition, we meet the requirements you just read: we offer all the services your company needs in one place, so we guarantee a comprehensive approach to the business and the certain growth of your company.
We are committed to the objectives and projects of your brand so that we can exceed your expectations. We do this through different specialized areas, which together, will achieve your company's marketing goals.
These are some of the services offered by our digital marketing agency: 
Digital Marketing

User experience and web design

Media, Social Ads, RTB

Ecommerce Service

SEO and Web Optimization

Inbound Marketing 

Social Media

Programmatic
Contact us now and dare to take your company to the next level with our services. The digital world is moving faster than you think! 
ABC Digital helps you keep your company updated and use the newest technology to boost your performance.