Digital Web Agency: Should I Hire One?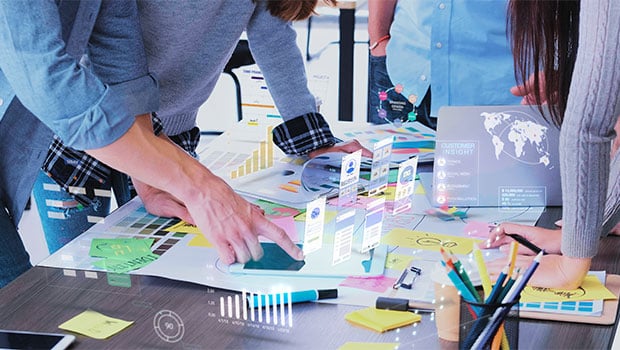 First of all, we should talk about what a digital web agency is. If you've heard about digital agencies and about marketing agencies, you are definitely familiar with this concept. This kind of company works out marketing strategies for brands and implements them in the digital environment.
So it is a kind of marketing agency that is untraditional in two ways. Firstly, because it uses modern technology and digital tools. Secondly, because it carries out another company's marketing efforts outsourcely (this meaning not in-house).
How does a digital web agency work?
As noted before, a digital web agency is in charge of marketing other company's products and services in the digital world. This means within different digital platforms such as social media, blogs, websites, apps and search engines.
There are certain techniques that have proven to be successful in this environment to boost visibility and improve brand KPIs, like those involved in site traffic. These techniques are:
Website development, design and optimization

Content creation and content marketing oriented to organic traffic (like Blogs)

SEO (Search Engine Optimization)

Paid online advertising (inorganic traffic)

Social media presence

Email marketing

Newsletters and more valuable content
Of course, these techniques and the strategies they integrate are adapting all the time to changes in the new technologies, so they are not definitive.
The benefits of working with a digital web agency
A digital web agency organizes its structure around the creation of digital strategies. So, all the talents that conform the agency have a specialty relevant for digital marketing. These can be: image editing, writing, creative strategy, programming, software engineering, social media management, information technology and more.
If you choose to work side to side with a digital agency you will find that there are teams organized to provide attention in different areas of interest. These are:
Customer support

Strategists

Digital marketing consultant

Creators

Developers
At the end of the day, this will hasten workflow and will make it much easier for you to check in for updates or see that everyone's expectations are aligned. After all, everything is defined by the results.
Of course, words are not enough to define the experience of a comprehensive and well-executed digital strategy. The best thing you can do is test it for your brand. And if you don't see results, you drop it.
Try working with ABC Digital. We are a respected digital web agency based in Mexico that works with companies all over Latin America and in the United States. We offer services in both English and Spanish. 
Leave us your contact information to know more details about our strategies!