Digital Marketing Agency: What is a Marketing Campaign?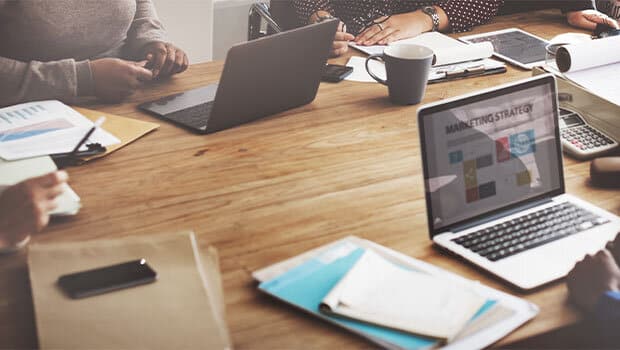 A digital marketing agency is essential to give your business uninterrupted growth. It is a fundamental tool to consolidate the results you expect to see in your sales. Thanks to the strategies that are adopted in marketing campaigns, any brand can grow exponentially.
However, not many people are clear about how they work and how they contribute to increasing the flow of sales. Next, we will give you a very detailed explanation about it so that you can understand the mechanisms used by any digital marketing agency.
In addition, you will learn what kind of digital technologies help to achieve better positioning.
Continue on the road to success with ABC Digital!
What is a digital marketing agency?
Before thinking about a campaign we should talk to a digital marketing agency. It is within these companies where ideas, creativity, and all the necessary infrastructure appear to reach the message that your brand needs. Only with the support of an agency of this type you will be able to achieve the positioning results you want.
A marketing agency does all the planning for marketing campaigns. It takes care of all the posting on your brand's social networks and also checks that the effects achieved meet the promised objectives.
What is a marketing campaign?
When we talk about a marketing campaign, we are referring precisely to the wide range of strategies that are compared when we want to advertise a product or service. Its main idea is to increase the number of people who know your brand and who interact with it. It's also part of their job to raise the level of adoption.
Thanks to them, we managed to convert potential customers into real customers. Without a doubt, it is a tool that helps to raise your potential! Hire a digital marketing agency right now!
Why is it important?
Only with the help of an advertising campaign, you will be able to correctly identify the people who will be truly interested in your product. This is equivalent to an optimization of the time used by the digital marketing agency that you hire since it will only work for a target audience(s).
To achieve this, the brand owners need to be willing to provide the information that the agency needs. In addition, it is vital to be able to provide an important flow of interaction to users in the brand's networks through raffles or surveys. This will facilitate the process of obtaining information indirectly. 
Functions
Every digital marketing agency that consciously runs a campaign will do its best to effectively target advertising content. It is not worth making efforts where there is no target audience, this gives a better direction to the efforts of the creative team.
Nevertheless, to carry out a successful campaign it is necessary to take a series of previous steps that will contribute significantly to the final result. It is a process where decisions must be firm. Therefore, the experience that the agency you have selected has in the field will help a lot.
Define objectives
Defining how you want to achieve your goals is essential for any digital marketing agency. This step will allow you to move forward and allow professionals from different areas to work in a more orderly manner. Some of the issues you will need to address are:
Improve profits: by achieving a broader reputation, you will be able to increase the flow of sales.

Earn reputation: this aspect will give your brand greater authority.

Introduce your product to the market: at this point, priority will be given to positioning the name of your brand in a certain segment.
Choosing the ideal audience
Choosing the right audience helps to efficiently direct an advertising campaign. This process is carried out based on the analysis of the data obtained in previous research. Thanks to this data research, can be established the most prudent sector to concentrate efforts on can be established.
Sometimes, this type of process informs us that we were not focusing on the right audience, or that it is necessary to make a change of focus in communication.
Choose the right media
Not all media are used to communicate a message. Therefore, an experienced digital marketing agency specializes in advising on the best way to distribute publications. Some strategies work better on Instagram, others on Facebook. Some ads deserve to be taken to television, others to the Internet.
These types of decisions are made by our media specialists. They know exactly what media the public you want to reach consumes.
In addition, this decision is very important because it can enhance the presence of your brand in the media. Know the methods of ABC Digital!
Most used options
The greatest benefit of hiring a digital marketing agency is that you can trust the good judgment of the people who are dedicated to this work. They know what type of campaign is best for each brand. Next, we will talk about two strategies that are implemented very frequently in these times.
Social Media Advertising: involves all advertising carried out on social networks such as Instagram, Facebook, or YouTube, and reaches people of all ages.

Email marketing: this campaign is usually applied to already capitalized clients, but it also serves to attract new leads.
Looking for the Best Digital Marketing Agency? Meet ABC Digital!
We are a company with extensive experience in Digital Marketing. We know exactly how audiences and online positioning work. In addition, we meet the requirements you just read: we offer all the services your company needs in one place, so we guarantee a comprehensive approach to the business and the certain growth of your company.
Contact us now and dare to take your company to the next level with our services. The digital world is moving faster than you think! 
ABC Digital helps you keep your company updated and use the newest technology to boost your performance.