What is a digital marketing agency and how does it work?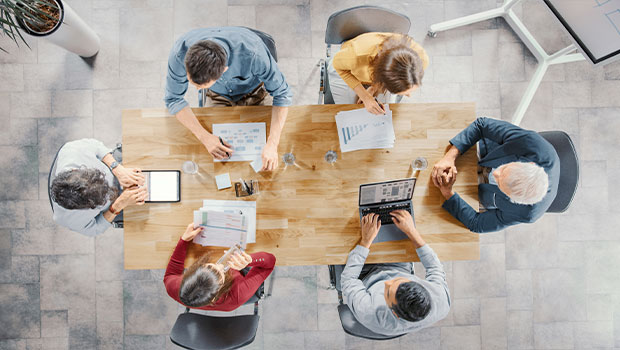 A digital marketing agency is a very powerful ally to start positioning your brand. Hiring one is the first step you must take in your plan to promote your business and take your goals further on. If you want success in the digital world, do not hesitate. You need a digital marketing agency.
However, in order to demand something from such an agency, you must know how it works. One of the reasons why we write this article is to help you know digital agencies better. We want you to understand what it is to have specialists in charge of your brand positioning and branding. Keep reading!
With our digital services nothing will stop you!
What is a digital marketing agency?
Formally, a digital marketing agency is a company dedicated to creating strategies to improve the image of a business brand. Achieving this goal is difficult and requires the collaboration of professionals who work from different areas to achieve their goals.
In this way, both web designers and UX designers, SEO writers and community managers come together under the same strategy and form a team. Its main mission is to ensure that its work meets the stipulated scope and that customers feel satisfied.
How to correctly choose a digital marketing agency?
Since this is a difficult decision, you should think very carefully before choosing your digital marketing agency. Here are a few things to keep in mind before you rush into it. Remember that you are not only entrusting the image of your brand to another company, but also very valuable data.
Establish that you really need such an agency
It is clear that hiring a company dedicated to improving the profile of your brand is expensive. Therefore, for the health of your economy, we recommend that you check if you really need to get a service like this.
The truth is that it is very difficult not to do so. Marketing is the most direct path that exists towards the prestige and of course the success of your business. We believe that the most convenient thing is to trust in its effectiveness, since in the long term it always gives results.
Make sure you have certifications
Certifications such as the Google Partnership are very important to know if you can trust the digital marketing agency you have hired. This type of acknowledgment implies that the company that receives it has treated the data entrusted to it responsibly. In addition, having the support of a certified agency also raises the prestige of your company.
Read success stories
Although it may not seem like it, analyzing the success stories of a company dedicated to digital marketing is a very prudent idea. This allows not only to check the degree of satisfaction with the agency's previous work, but also the caliber of companies or brands with which it has worked.
What services does a digital marketing agency offer?
The number of services a digital marketing agency offers determines its size and professionalism. In addition, you should not only take into account the number of things that a company can do for your brand, you should also analyze what level of technology they handle. It is vital that it is not a company that uses outdated tools. You should always demand the latest in innovation.
Web positioning
Web positioning is a key tool to give your brand greater authority. This will allow it to appear faster in search engines and increase the traffic of visitors to your website. Thanks to this achievement, the popularity of your brand will increase and the most normal thing is that the same thing happens with your earnings.
Web design
When we talk about web design we cannot forget key concepts such as user experience. If you hire a digital marketing agency to design your page, they should have this kind of guidance.
It is a highly relevant process in the search to better position your brand. The loading speed of your site is constantly analyzed by search engines.
Data Science
Data science seeks to make better use of a company's data. This process is carried out through the involvement of different scientific methods and systems that serve to make forecasts and make more accurate decisions regarding the use of said data. It is a key procedure to work on a marketing strategy.
Content
As for the creation of content, the most interesting thing has to do with its quality. A serious agency will seek that all its content make relevant contributions, since only then will Google consider the brand whose strategy is being worked on as an authority. 
Social media
Nothing better than social networks to generate engagement between your audience and your brand! With a good social team you will be able to run campaigns and contests that will increase the interaction between your potential customers and your products.
Email marketing
A good digital marketing agency cannot ignore the email marketing service. This strategy proposes a massive mailing to various leads with specially designed content. The idea is to present novelties and in turn increase the relationship between user and brand. 
Audit
Another interesting facet of a good marketing company is conducting audits. In general, the audits consist of periodic reviews that try to define how the applied strategies are working. Successes and failures are sought, in addition to establishing whether you are investing what is necessary to meet the scope.
Trust our certified quality and enjoy the service of a great digital marketing agency!
Staying among the best digital marketing agencies equals a lot of hard work and a great deal of awareness. We know that the challenges will increase over time as well as their difficulty. But we are fully prepared for everything.
We are a team that thinks forward and applies creative solutions as a philosophy. Our passion is to help others empower themselves and explore the world of possibilities offered by the digital universe.
Get in touch!