Get Your Own Website With A Digital Web Design Agency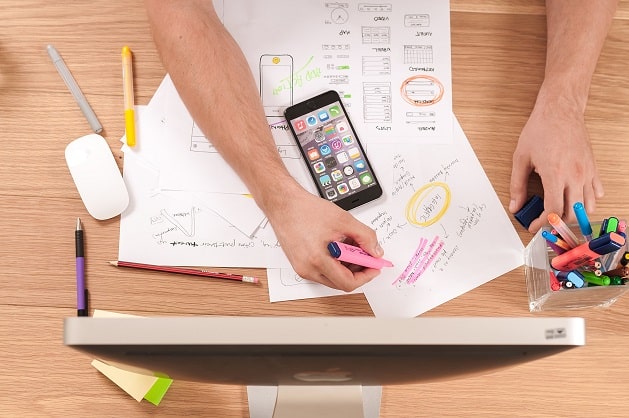 Having your own website is a dream for many businesses. Websites allow you to create a space where your brand is the central point, and you control everything that happens there. Users can use your website to look for information they might need, learn more about your brand, and even purchase items online. However, designing and programming your own website is not an easy task. That's why you need a digital web design agency.
What is web design?
Web design is a discipline that focuses on developing websites. It consists basically of two tasks: programming and designing. These two areas also have to consider some other conditions, such as user experience, also known as UX and web structure.
The final goal for web designers is to develop a user-friendly website, easy to navigate while still being attractive. For this purpose, you need an optimized website with a well-thought design that leads users to the important pages on your site.
To design and organize a website, web designers and digital web design agencies use different digital tools like Photoshop, Figma, or Sketch. Of course, there are many others, but these are some of the main ones. With this software, designers create pages and build the link structure that conforms to every website. Keep in mind that the objective of the link structure is to make users stay on your website for as long as possible. To achieve this you have to always provide the user with interesting and useful content, but also make sure that they can get to that content easily.
Now, to actually be able to upload your website to share it with your audience, you need web hosting. Design Agency provides a service that stores your files on external servers that are always running. Obviously, digital web design agencies also take care of this process, but either way, Website Setup recommends looking up for these features:
FREE domain name with SSL (for security)
One-click-install for WordPress (free)
Custom email accounts
Unlimited or unmetered bandwidth (no traffic limitations)
Customer support, preferably 24/7 live chat
You might have heard of online sites that make the web design easy enough for you to do it yourself. However, keep in mind that these pages charge you way more than a domain of your own, and you still have to design and structure your website. This means you're still vulnerable to many bugs and problems aside from the extra time you would have to invest.
Why do I need an agency?
With everything we've said until now, you've probably realized why you need a digital web design agency. Designing your own website requires a lot of time and resources. Therefore, it is important to count on the services of professionals that know what they are doing. Never lose time on trial and error. Losing time equals losing money.
When looking to get your own website it is better to leave it to professionals. They are capable of solving issues that a beginner would struggle with. "It's not a big deal" you might think, but it is the small things that make users get frustrated and leave badly designed websites for good.
If this article was enough to convince you to look for a digital web design agency's services, contact us at ABC Digital. We can help you design a unique website for your brand. If you still have some doubts, go to our web to learn more about web design and much more.