E-Commerce: Reasons To Have An Online Store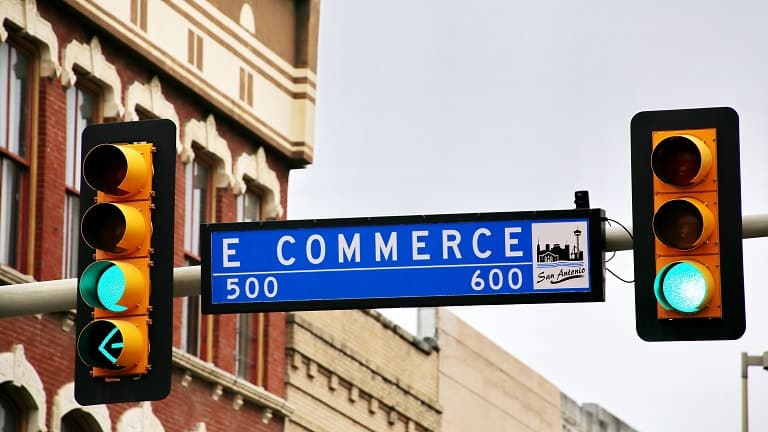 Your products know no borders
E-Commerce is online commerce. Imagine that if your store was on a special street in a city and only people close to that address could access it. With an online store, it no longer works like that!
From now on, you can have potential clients from anywhere in the world. Venice, England, Argentina, wherever you want! The great thing about the digital age is that now the limits are really in your head.
Can you have a physical store and an E-commerce store at the same time? Of course!
For example, if you have a physical store in Mexico you can have 200 potential customers, however with an online store, you could reach 500.
With more leads, more effective customers.
There are no schedules to sell
With E-Commerce, there are no holidays, vacations, or schedules to abide by. Your online store will remain open 365 days a year, 24 hours a day. Isn't it cool?
Keep in mind that, around the world, people work at different times and circumstances, so it is essential to increase your market segments that there are no conditions that restrict their arrival.
Having your online store will allow you to reach that audience that, until now, you did not have reach.
Costs to the floor
This is a reason that may be interesting to you. The costs of having an online store are very low.
Physical stores currently bear very high costs: rent, electricity, gas, etc. That is why E-Commerce came to lighten this burden. Keep in mind that to maintain an online store you only have to pay the cost of the domain, the platform you use, and the storage for each month.
On the other hand, if your work is remote you can choose to work in a coworking space where customers can make product returns or changes without leaving your personal address established.
Dropshipping is also a potential option, which consists of selling products that are stored elsewhere. In this way, you act through an intermediary and it allows you to save a super high cost in storage.
Everything is designed so that your online store can develop smoothly!
If your customers are online, you should be there
A study stated that in 2020 the use of E-commerce increased by 44%, this taking into account the context of isolation and social distancing that the pandemic generated.
Covid-19 brought many changes, including the complete transformation of physical stores into online stores.
Competition is already a protagonist in the digital world
Yes, you should know: your competition already has an online store. Times accelerated the processes and developments of this new platform. Whether through social networks, distribution platforms, or E-commerce, the chances that the competitors in your field already have a presence on the network are high.
While you are thinking about whether or not to advance in this decision, they are already selling. Do not wait any longer!
Your customers only need to have a cell phone to find you
The practicality of having your own online store is undeniable. One of the reasons why E-commerce succeeded is that you can access it from any device. Cell phone, computer, smart TV, anyone allows your access!
The stiff competition in the market made it easier for customers to access what they want. Keep in mind, also, that they no longer have all the time in the world to approach your physical store. That is why if they liked something they saw in your store on the street, but they cannot find it online, they will likely end up targeting the competition.
Online store = more customers
If this is not the most important reason, it is close to being. Now you no longer only have to depend on your customers located near the physical store, in your city, neighborhood, or even country. Expand the limits!
From now on, your clients can be from anywhere in the world.
Who waits, despairs
Now that you know all the reasons why it is essential to have your online store, what are you waiting to join?
At ABC Digital we are experts in E-Commerce. We have a team of experts who will advise you in this process in which you are going to start your digital presence. Enjoy this great experience and get ready to grow in every way.
Would you like to meet us? Contact us!