Go for the Top! How to boost Search Engine Positioning?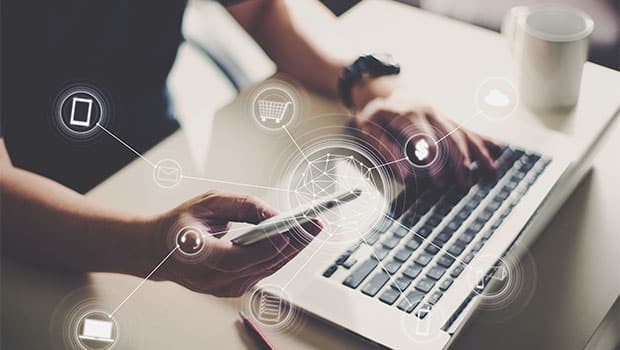 Have you heard of search engine positioning? If you are managing a business in 2022, you probably have. But if you haven't and you are currently running a company or offering any kind of service on the Internet, you should pay immediate attention. Let's be clear: this is advertising fundamentals.
Building up a company from scratch is not easy. Apart from setting up a team with talents and experts from different fields, you have to promote what you do. The service you offer (or the product you sell) is the core of your operation, and advertising is what will get you new customers and put your skills to the test. 
Search Engine Positioning is Advertising 101 for your own business
Expansion needs visibility, it needs proper advertising: that means going public on social media and Google (especially Google). Otherwise, you won't be going any further than working with your closest friends and whoever you reach by word of mouth. If you want your company to grow beyond known borders, search engine positioning is what you have to be looking at. 
The rules for publicity have changed quite a lot in the past few years. Much has already been said about how the digital world has evolved thanks to the growth and development of new technologies. Note that this could be an advantage or a disadvantage; it depends on your own actions or omissions. 
The new digital environment brought upon a dramatic increase in competition, in whatever you do. So those who sit idly by, just disappear, or get kicked to the bottom of the line. Nowadays you have to take the lead by making your company visible to potential customers.
Luckily, now you know exactly where to find those. On the Internet, users are swarming in all directions, always on the move, looking for something. Each of these users is a human being with specific needs, tastes, preferences, desires. So understanding them and how they communicate is essential. And all of them use Google.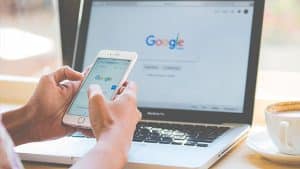 Search Engine Positioning: also known as ranking high on Google
Google is the place where users are searching for the services and products they need (and it seems it will remain this way, at least for a while). At the same time, companies that offer the same range of services and goods are all trying to rank high on Google with certain keywords that are relevant to what they are selling. 
So search engine positioning comes down to vocabulary, and the words that people choose to search for what they want. Let's say you run a company dedicated to website development. Your goal will be to link your homepage or content to keywords related with website development. A quick example could be: "develop my business site". 
You have to be really smart here, since there are certain keywords that will be logically receiving more traffic from the search engines. There is a great advantage in knowing the audiences and how they express themselves. The secret is to pick the right keywords for your business. This is where the best digital marketing strategies shine.
But apart from the strategies, there is an infallible method to boost search engine positioning and it could be summed up in two words: stellar content.
Make Content that has Real Value!
Search engines like Google discriminate all of the content that is posted online and build their own value hierarchy. There is a complex set of rules that the Google algorithm uses to distinguish between useful and not so useful content. 
One simple way to know if you are producing something that is really valuable is to answer these questions: am I helping someone by posting this content? In how many ways? In which ways? For starters, these could serve as a guide to know that you are not delivering just clickbaits or irrelevant stuff.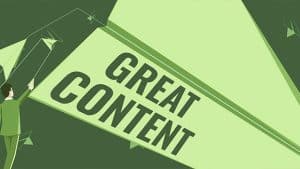 There are also rules that Google uses to relate specific content to certain keywords (this last group of techniques is commonly known as SEO). SEO includes using and repeating keywords -but not overusing them, including meta-descriptions, titles and a proper amount of text. However, SEO is a whole science in itself and deserves its own investigation, one that you can find in this article (link).
Another thing Google takes into account when positioning content in its SERPs (Search Engine Results Pages) is site structure and performance. This enables users to have a better experience when searching for information, and Google takes this seriously since its own service is at stake here.
Of course, with search engine positioning we are always talking about creating genuine and organic traffic. There are other techniques and tools to generate paid traffic (also known as inorganic traffic) although it is not relevant to this article.
Step by step: how to improve search engine positioning
To summarize, let's see step by step what things you should take into account to start improving your search engine positioning.
Pick the best keywords for your business. Take the time necessary to think about the words that your potential clients will use when searching for your services. Do not take this lightly, it is a fundamental part of the process.

Produce real valuable content. Try answering questions like: how am I serving the audience with this content? You can go for more general articles or more specific ones. People are curious about their needs and tastes!

Do your research on SEO techniques. Every modern digital marketing agency has SEO experts in their team and it's for a reason. Google algorithms are not just random, they follow these very specific rules which take into account amounts of keywords, text length and lots of other details. Also, they are in constant update so you need to keep up.

Run periodical checks on your site's performance and work back to back with your IT team. Do not let this slide because Google does punish slow sites quite severely with less traffic and that means worst search engine positioning.
Okay, now you know a little more about search engine positioning. It's not like you've become an expert but now you can fully grasp its importance for your business. If you want the real deal, and would like us to work out a full scale strategy to boost your visibility, feel free to contact us!
In ABC Digital we are passionate about making other businesses grow and reach their full potential with modern digital tools. Do you want to know what your peak is? Let's begin!