How to develop the Digital Strategy that your company needs?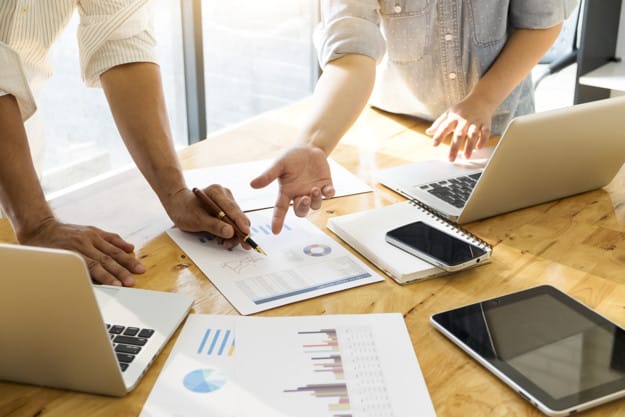 We don't know what awaits us in this new decade, but there's one thing that we are sure of: the future is digital and the development of your company depends on your positioning in the new platforms. Are you in uncharted waters? In this article we will show you how to develop the digital strategy you need and how to immerse yourself in achieving your goals. Shall we?
Why do I need a digital strategy?
What is not on the Internet does not exist. In this new technological paradigm, competition is increasingly visible and a good action plan can make you stand out from all the others.
Where do I begin?
Buyer person: who is your digital strategy aimed at? To begin with, you must know who the audience you are targeting is; age, gender, social status, what interests they have, etc. Knowing who is your ideal client will allow you to achieve direct and effective communication.
Next? Communication channels: now that you know who your ideal client is, where do you find them? Your digital strategy must include the best channels that will provide you visibility with your customers: social media, inbound marketing, search engines (SEM), organic positioning (SEO), SMS text messages, among others.
And remember, less is more. Not all social networks will suit your brand, so be picky when choosing where to promote content. That's all?
Metrics report: last but not least, you need to measure your results to see if your actions led you to that place you were going in your meditations.
Not only will you learn about where your digital strategy takes you, but it will be a key to optimizing time, energy and results.
Now that you know the starting point to carry out the digital strategy you need, don't forget that there is no finishing line on this path. The digital world is similar to tropical countries, when you wake up, you never know the exact weather that awaits you that day.
The dynamism and flexibility of technologies force you to update your digital strategy, so that you are never left behind by your competitors.
Would you like to receive more advice on the subject? At ABC Digital Agency we move like fish in the digital ocean and we will always have an action plan according to your needs and objectives.
¡Contact us right now and see how your sales grow in a matter of time!