Do you know the services of Digital Marketing Companies?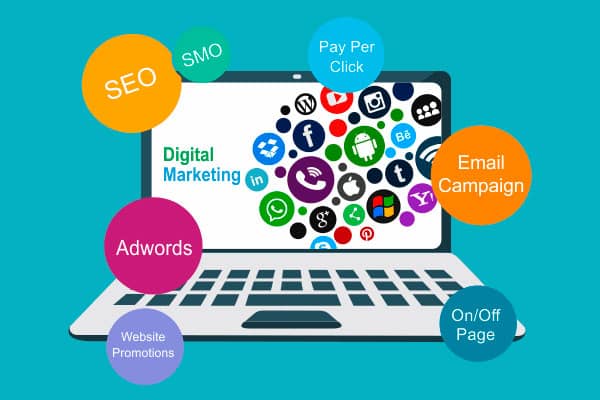 At the time of the year 2000, technological advances had already put traditional companies on alert. These changes led businesses to take new directions in the management of advertising patterns. Digital marketing companies began to pop up and participate in a contest that until then had belonged to traditional media.
Before this situation, the outlook was totally different. For instance, advertising agencies were the ones to create content and distribute it throughout different media (radio, television, graphic press). But once the Internet settled down throughout the world, the story changed completely.
New directions for advertising agencies
Advertising services took different ways, since there was a need to create new content in different extensions and formats. As a consequence, new competitors were shaped, and the digital marketing companies entered a world dominated by speed and image.
One of the main problems with traditional media was the difficulty to measure the effectiveness of advertising with precision. This often led to mistrust.
For the concerns of radio and television, the only thing possible was to wait for the effects of campaigns through word-of-mouth advertising. Regarding television consumers in more specific cases, the data could be provided by a meter. This device recollected information of the viewer's demands, so that agencies could build statistics on the most-watched programs.
Digital marketing companies found a fertile ground to take action. As web pages emerged, so did the need to measure the traffic of people who came to the websites. In addition, blogs began to multiplicate, and with them the principles of social networks started to take shape.
Conditions were in place, so these players used the new technologies to face the old needs. Digital marketing companies developed new mechanisms and strategies to connect businesses, increasingly different and abundant, with Internet users.
With Google and Facebook at the top, a new business model arised. It was based on the creation of new content, and beared the possibility of measuring the effectiveness of advertising campaigns. Social networks and internet services were perfect to start working.
The basic services of Digital Marketing Companies
As it was previously described, the Internet evolved. Soon, al traffic could be tracked and meassured. As a consequence, new services started to gain weight in business operations. These are some of them:
1)   SEO and SEM: Search Engine Optimization and Search Engine Marketing. The basis of brand positioning, which can be organic or paid.
2)   Social Media Management and Advertising: this is how businesses began to enter the world of social networks.
3)   Email Marketing: programmed and personalized email campaigns establish connections between brands and users.
4)   Web Design and Development: digital marketing companies expanded and went further into the digital world by providing website creation services.
5)  Content Marketing: by creating quality content, it is easier for agencies to capture user loyalty. This plays a key role in the search for conversions.
Hiring the services of digital marketing companies is essential for the wellbeing of any business. Contact us! Together we will shape your communication and position your brand in all search engines.