What Does a Branding Agency Do?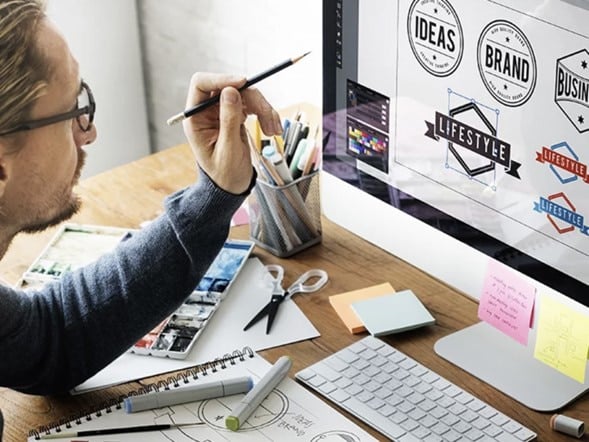 Have you asked what does a Branding Agency do? Just like everyone! We tell you about it.
Branding Agency
Just as there are different business models, there are different processes to deal with them. So in this way, in a branding agency, several professionals will make the necessary processes so that each business reaches its highest point.
What does a Branding Agency do?
Let's define branding! It's just about the entire communication process that each client must-have. Each brand has a personality that distinguishes it from the others.
In this way, the elements that make up branding are graphic, textual, and experiential elements. All of them added to give life to the conceptual foundation of the brand.
What benefits does branding provide?
Carrying out correctly branding tasks will facilitate marketing and communication tasks. This is how each of the parts that compose it must be consistent with what the brand wants to show. In this way, the message will always be compelling.
A branding agency has three objectives

:
1) Create recognition and differentiation
2) Connect with the ideal customer
3) Position the brand in the market and the mind of the consumer
If the branding is effective, it will produce what is known as "branding engagement". This means that between the people and the brands, an emotional or rational link will have been achieved. In this way, those people will become free promoters.
Branding agency services
This kind of agency is in charge of investigating absolutely everything that makes up a brand. It means the values, the market, the message they want to communicate, among other things.
In this way, they must create a visual reference to translate it into graphic pieces that will be the identifying elements of the brand at the end of the day. In other words, a branding agency is in charge of translating abstract ideas into concrete elements that can represent them.
Branding tasks
1)    Benchmarking : analyzing the competition and determining what worked for them and what didn't.
2)    Naming : deciding the appropriate name for a business, based on a proper justification
3)    Identity : choosing a logo, colors, typography, among other things.
4)    Packaging : making packaging proposals and proposing accessories that accompany the final product that will be delivered to the customer
5)    Paid Media : showing the client how branding will be applied to their brand in different social networks
Talking about branding, a differentiator is a key aspect. Contact us to find out everything we can offer you to take your brand beyond the limits