What is Search Engine Positioning and how does it Work?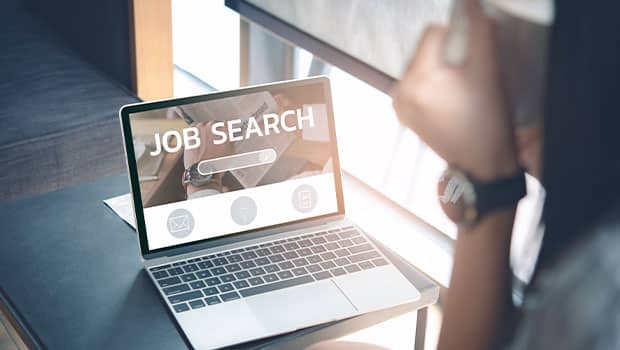 If your business has an online presence, you've heard about search engine positioning. This term refers to the techniques that are used to get a website located in the top positions of the results in Google, or any other Internet search engine. The set of actions for this to happen are known as SEO positioning. It's a topic that gets talked about on blogs and marketing forums.
Therefore, in this opportunity we will explain in a clear and simple way all the factors. However, we recommend that you hire a digital marketing agency because they have experts who help to boost your brand in a short time.
What types of search engine positioning exist?
Search Engine Optimization
SEO search engine positioning is aimed at modifying technical aspects of a website and creating content with the aim of making a website more useful and relevant to users. This type of positioning is called natural or organic. Since, websites use it without the participation or help of an advertising method.
Among other words, it does not work through paid ads. Its operation is based on the indexing they perform when browsing web pages and storing keywords in databases. This is very useful on a website because 90% of people who search on Google only click on the results that appear on the first page of the engine. Therefore, the main objective of SEO search engine positioning is to increase the volume of organic traffic and ensure more visibility for websites.
For this reason, digital marketing agencies have specialized techniques that help position your brand in the medium or long term. That is, this work requires patience and perseverance. Since, once the page manages to be well positioned, the traffic of its visitors will increase and be fluid. But even when the goal has been reached, SEO search engine positioning requires maintenance and optimizations, so that the web does not lose its place in search results.
On the other hand, other benefits of SEO is attracting qualified traffic because with the creation of valuable content, search engine positioning, your website will manage to organically attract the leads you are looking for, at the right time. In addition, it generates sales opportunities because it reaches customers who are not your target.
External positioning 
It is known as external positioning to those actions that aim to improve the visibility of a page in different online media. It 's basically geared towards getting mentions online. In order to achieve a good ranking in external search engine positioning it is important to perform a search for those terms that you consider should bring traffic to your website and study which of them have complementary content. For example, if you want to rank for the term "Marketing Agency" it may be interesting to try to get backlinks from other agencies in other cities.
Another technique that can be used to achieve this external positioning is to use branding as the process of defining and building a brand.It seeks to give weight and show all the qualities that a brand has so that the public knows the values and vision of this. The goal is to create a brand name and form a corporate identity with which customers can relate.
In addition, in external search engine positioning it is extremely important to unsubscribe from the most important directories in the world, such as Dmoz, which is an extremely important site for SEO. Similarly, you should link our website from another website preferably that the website that links us is of the same subject as this gives more authority to our website. Also, it is recommended to work in the network 2.0 to improve the social influence of our website, in this section we must emphasize that there are several applications that could help us to simplify our work.
Finally, do not forget that to have a good ranking in search engine positioning it is important to collaborate with other websites writing articles, and participating in forums with quality responses. Because it is the best way to link to your website or mention you. That's why to have a consistent job it is recommended that you hire a digital marketing agency that will help you achieve good results for your website.
Search Engine Marketing
SEM positioning consists of paying for services like Google Ads. These are also known as Pay Per Click (PPC) advertising, because the customer pays only for the clicks they receive.Therefore, the paid search engine positioning is the method that is used to reach the first results positions faster. This is how Google makes money, placing websites in the top search results for a keyword. But be careful, as Google also shows the consumer which result is organic and what an ad is.
On the other hand, one of the advantages of choosing this positioning is that the effects of this option are immediate, while organic positioning can take months to generate the desired results. However, the big disadvantage of positioning in paid search engine positioning, is that despite being very effective, as soon as you stop paying for the service, the results run out. Contrary to what happens with organic SEO; which keeps its results as long as you keep working on optimizing the website. That is why it is extremely important to work on various strategies that have to do with positioning in search engines, including organic.
When we do a Google search, we can distinguish at a glance the paid results from those that are not by the word "ad" that appears just below the title. To get a good ranking in Google search engine positioning must place our sponsored link first. Para lograr esto tendremos que comprar palabras clave. That yes, previously we will have to have analyzed which are the keywords that we want to find us through tools such as Google Keyword Planner, SEMRush or Ubersuggest.
As you can see, there are several alternatives for your website to have a good ranking in search engines. Don't wait any longer and schedule your appointment now!