¡Hire a Digital Marketing Agency for your Ads!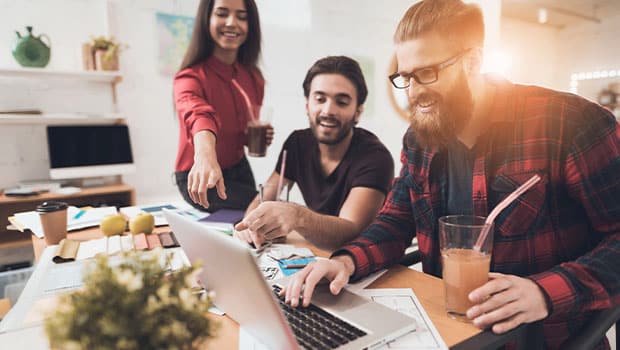 When hiring a digital marketing agency, you should not only think about the appearance of your site, but also what services it offers. Especially if you want your Ads to have an impact that makes a difference. It is clear: choosing those in charge of giving your company visibility on the web is not an easy task. Therefore, you should not make hasty decisions.
So, your next digital marketing agency must have certain characteristics that we will describe below. Take this note as a starting point in your expansion of knowledge about the positioning of a brand. It is very important that you know these concepts in order to know what to ask the agency you select.
Keep reading and find out the most useful tips to become a marketing savvy!
Why hire a digital marketing agency to develop your ads?
First, it is necessary to define why we should find out which is the ideal digital marketing agency. The answer is simple: because they are essential for your product's presence to grow on the web. No one can dedicate their full time to business or self-management tasks, while at the same time working on the promotion of their product or service. Therefore, it is good to delegate.
But we have more reasons why it is imperative to look for an agency that is in charge of this requirement. Meet them right now!
You will have professionals who are entirely dedicated to your ads
As we explained above, by hiring a digital marketing agency you will be guaranteeing the service of trained professionals to position your brand. The agency will promise you scopes with which you must comply and that only mean great progress for the visibility of your ads.
Specialized services
In this sense, only a digital marketing agency can apply specialized services to increase the branding and network activity of your brand. If you want to become an authority in your industry within search engines like Google, you'd better hire a company that applies:
Inbound marketing

SEO on page

SEO off page

User experience 
Scalable growth
Content creation will not give you guaranteed growth and it cannot be promised as a certainty. But it is the only way to grow your brand through a serious strategy. That is: the execution of a planning that went through a previous study and that was made according to a precise diagnosis.
The best technologies
Loading speed, customer relationship management and user experience are key factors these days. As these are technologies that are handled better than anyone else by a digital marketing agency, the ideal is to entrust the application of these tools to a group of specialists.
Good balance between cost and benefit
It is true that hiring the best digital marketing agency may have a certain cost, but it also offers immense benefits that compensate it. First, thanks to their specialized work, in the long term your brand will receive more attention from your clientele and therefore sales will improve.
On the other hand, when dealing with a department that produces content for you on an outsourced basis, you only pay for its deliveries, but not its employees. In this way, no matter how expensive the service is, you are saving the costs of having a permanent staff of professionals in the area in your charge.
Can a digital marketing agency make me a referral?
Of course yes. By creating relevant content through an inbound marketing strategy, you are advancing in the hard work of becoming a source of consultation on topics related to your brand. In this way, by generating notes linked to your product or service, you will make search engines consider you an authority when it comes to offering an answer to a query.
If this begins to happen, it means that the positioning of your site and therefore the prestige of your brand is growing. Then, your brand will be a source of identification, which will allow you to increase customer loyalty.
Is it important that it is a Google Partnership agency?
If your next digital marketing agency is a Google Partnership company, you will indirectly obtain multiple rewards in commercial and administrative matters.
First of all, your brand status will go up automatically. Then there is the issue of reliability. Being a Google partner gives you the certainty that you are trusting an agency with high standards of responsibility in handling data.
The services that your digital marketing agency should not miss
When you hire a company that is dedicated to the marketing area, do not tolerate a list less than these:
Social media

Data study

Web development

SEO

Inbound marketing

Website update

Editorial content

Web design

Branding

Graphic design

Consultancy

Email marketing

Mobile apps

online public relations
When a company offers you this incredible amount of resources, it is because they have really professionalized themselves in the field of positioning. With this technology at your disposal, it is clear that your ads will have the impact you want.
Looking for the Best Digital Marketing Agency? Meet ABC Digital!
We are a company with extensive experience in Digital Marketing. We know exactly how audiences and online positioning work. In addition, we meet the requirements you just read: we offer all the services your company needs in one place, so we guarantee a comprehensive approach to the business and the certain growth of your company.
Contact us now and dare to take your company to the next level with our services. The digital world is moving faster than you think! 
ABC Digital helps you keep your company updated and use the newest technology to boost your performance.