Digital Marketing Agency: Increase Sales with Different Leads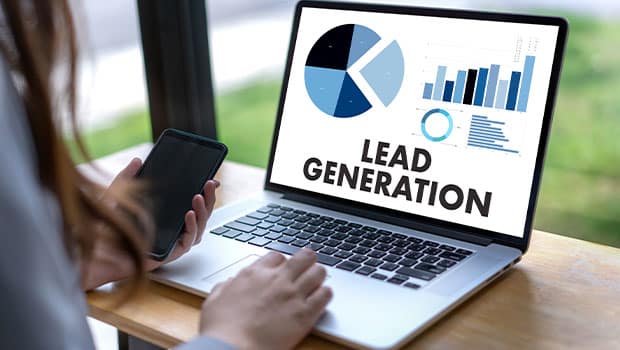 A lead in a digital marketing agency, is a potential customer of your brand that showed interest in consuming your product. In other words, a user becomes a lead when they leave their personal data on the company's website to receive an offer or subscribe to a newsletter.
On the other hand, the definition of lead also includes the terms "MQL" (Marketing Qualified Lead) and "SQL" (Sales Qualified Lead), which represent users compatible with the ideal customer profile of the company. 
Then, the lead becomes part of the business and is worked by the marketing and sales teams in joint efforts to achieve the closing of purchases.
Why is it important to purchase this service from a digital marketing agency?
A digital marketing agency has a group of professionals who convert all types of leads into customers. Therein lies its importance, and the reason why leads should be taken seriously. In fact, leads are taken, in most cases, as the foundation of all inbound marketing strategies. Since, they will gradually convince that the brand can meet their needs.
Likewise, leads are fundamental in inbound marketing as such, but so are other types of marketing strategies. The correct management given by a digital marketing agency, will allow you to convert the leads of your business, into real customers.
 Another aspect you need to be clear about is knowing how to differentiate correctly between a lead and a prospect. Because, although they are similar, they are not at the same level within the sales funnel.
Types of leads in a company
Informative leads
These leads are known as in the initial stage, the lead is classified as an IQL because it does not yet have enough information to continue the journey through the funnel. Because these types of customers do not know much data about the company. For this reason, it is necessary to hire a digital marketing agency because they can create quality leads. These leads are also called "cold".
On the other hand, this type of customer will be key for a company, since it is the first step to become a buyer as such. Some tools that can be used to capture, are the registration forms or the newsletter sent to the mail, which will remind you of the existence of the brand in case at any time you look for a solution to your problem.
In addition, a digital marketing agency understands that the implementation of cold lead is important in the consolidation of strategies in the purchasing cycles. Especially because in these processes it is better to attract such potential customers by the ability to convince them from the outset.
That 's why cold leads are the foundation of business growth, since once they discover and test it, they have a greater tendency to become loyal customers. However, you will also have to be very attentive to them, because if you neglect that fidelity, the relationship can decrease. Likewise, they can actively participate in business expansion.
Marketing leads 
In a digital marketing agency they also help you in creating warm leads. That is, they are aimed at users who have defined what they need to buy and know the product in the market that can help meet that need. But, it still doesn't consider where you can buy it and is evaluating several business options to do so.
It is important to keep these prospects active, as they are people who almost always end up making a purchase, apart the company can learn many things from it, because its importance goes beyond just a sale. In turn, these tend to attract hotter prospects for the company. 
Therefore, a digital marketing agency uses these types of leads because they are the ones who prepare for the sale from the information they obtained during their purchase process.
Likewise, since it is located right in the middle of the sales funnel, it allows the company to know a little about hot and cold contacts, which can help determine more solid strategies for each of the classifieds.
Finally, there are several techniques that companies can use to make them advance in the purchase stage, some of the most used is to show testimonials or success stories. It is also common for a digital marketing agency to use personalized emails and personalized ads.
Sales leads 
A sale lead refers to a potential buyer who is about to end the purchase cycle throughout the entire business process. It is a captured user, interested in a brand, who is on the verge of making the purchase, but who needs a final push to make it.
Usually, what characterizes the hot lead is that it is looking for suppliers to find the most suitable, hence the importance of the brand strengthening its presence aggressively to finish decanting the balance in its favor. The effectiveness of creating this strategy in a digital marketing agency depends on the consumer's decision at this stage.
On the other hand, it has strengthened above all with the presence of digital marketing and even with Big Data and its influence on marketing.Thanks to the collection of data through elements such as cookies, companies can detect the purchase intention and execute their different plans to achieve the final capture of the customer.
Therefore, these leads serve to have a greater probability of getting a purchase. This type of consumer becomes especially interesting, as it has enough information to make a decision, but it is in a brief observation phase where brands can gain presence to get a sale in their favor.
As you can see, companies must hire a digital marketing agency to create business strategies to convert these leads into customers. Because, if they do it effectively, they can also make them loyal to the brand and therefore repeat customers. Likewise, if they get a high degree of satisfaction with them, they can make them brand ambassadors, which would give them extra visibility.
Don't wait any longer and schedule your appointment now!