Learn About Online Reputation Management (ORM)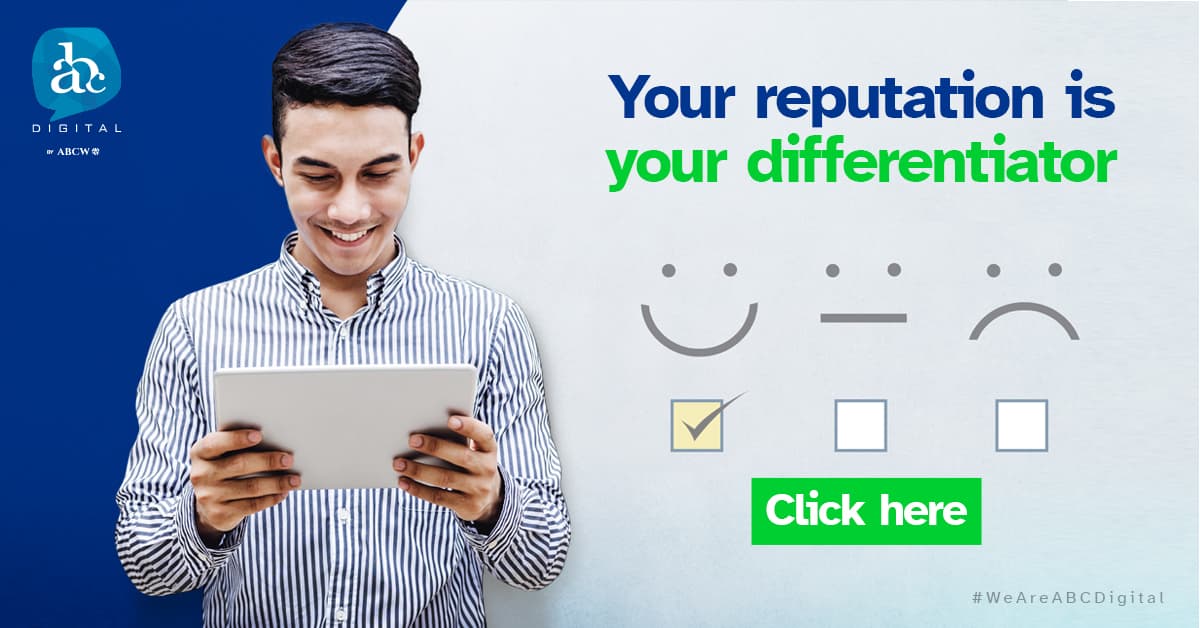 Online reputation management is a service provided by ABC Digital. It consists of managing and taking care of a brand, company, product, service, or person's public image. Enterprises such as restaurants, legal offices, hospitals, franchises, or public figures like musicians artists, and politicians are exposed to public opinion. Not only in traditional communication media but also in new paid media.
Nowadays, exposition online is important for remaining very present in the market. Traditional or digital alike. However, the same accessibility of digital platforms allows anyone to give his opinion. Let it be in online forums, blogs, or social networks. These opinions are important to our customers and influence a brand's reputation either positively or negatively.
How we manage online reputation?
In ABC Digital we work with a team of professionals and specialists in online reputation management. To get it right we base our efforts on our own "ABC" work-frame. It consists of three stages: Analysis, Search, and Control. In the first stage, we analyze and inform ourselves about our clients' products and services. Next, we observe and look for the origin of the problem in all digital platforms. Negative commentaries or reviews are the most common issues because they create a bad reputation. After that, with all this gathered information our experts in social media start developing a specific strategy for cleaning, optimizing, and producing content to help raise the audience ratings and better positioning the brand online. This is the way we maintain our client's image and build a healthy reputation.
It is necessary to remember that just a little mistake can build up into a big crisis for our reputation. This can easily overshadow all of the efforts we do in order to maintain our company at the top spots on the digital market. Our online reputation management guarantees the elimination of damaging content and the development of marketing strategies that consistently generate a positive interaction with customers and users. That way our clients can keep their stability in the market or communication media. All done by organic means aligned with their objectives.
It is important for online reputation management to be integral and not focus only on one platform. In ABC Digital we provide you different services, such as social media, branding, political marketing, Search Engine Optimization (SEO), conversion optimization, and many more. These tools will help our clients to create and keep a clean reputation, adequate for each given environment: online searchers, social media, blogs, forums, and any other media that give information about them. In ABC Digital discretion confidentiality and privacy are part of our work ethics code. If you want to build up your reputation online or need to deal with a crisis contact us. We can surely help you.